Wheels and Waves 2015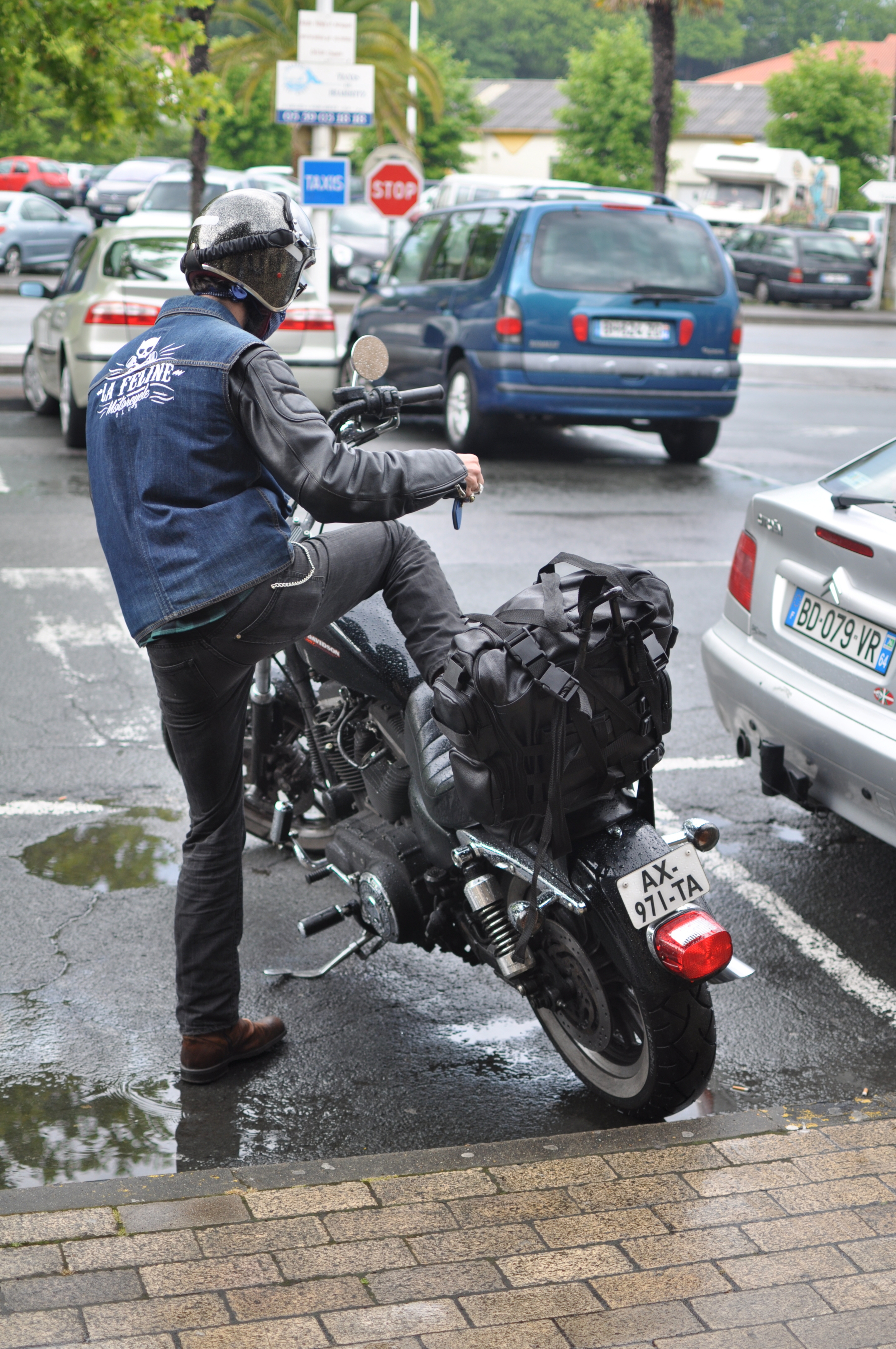 You won't find too many posts covering the custom motorcycle scene here on The Clubman - we prefer our events (slightly) more track-focused. Nevertheless, as I was holidaying in the South of France in mid June, the 'bike bug' once again proved too hard to resist and the journey from Bergerac to Biarritz by TGV train was swiftly arranged.
Organised by Southsiders, THE French custom bike blog, Wheels and Waves is a four day festival combining bizarre bikes and Biarritz's established surf scene - cue a calm sea of raw denim, facial hair and tattoos. Hipsters however, they are not. Delve a little deeper and you'll be hard-pushed to find a cooler looking bunch of girls, boys, choppers, bobbers and cafe racers. More mainstream brands such as Triumph, BMW, Harley Davidson, Dainese and Alpinestars happily set-up camp around the Wheels and Waves Village, alongside the likes of Deus Ex Machina, Sideburn, Edwin and Redwing.
Customs, despite being the latest and greatest fashion trend for young creative types, have been around for generations. Motorcycles have been chopped and swapped since the very beginning. Called 'specials' back in the day, custom workshops are now springing up everywhere - the nearest one to you is just a hash-tag away. Undoubtedly positive for the bike industry, few other towns in Europe seem to have accepted the custom bike culture as openly as Biarritz. The bike-mad taxi driver that drove us from the station to the beach may just be the event's biggest fan.
The program of events includes the camp at Milady Beach, an evening gallery of top quality 'demo' bikes, an exciting 'Punk's Peak' hill-climb dual and an en-mass ride-out. Each night of the weekend, live music, movie screenings and more ensure the even the coolest kids in town remain entertained. Although still in its infancy, (W&W 2015 was the fourth edition), its clearly growing at an alarming rate. So will I return next year? Well, as the old adage goes, if you can't beat 'em...